Join us for Spring Break for a week of fun and soccer skills!
To maximize learning, players will be grouped by age and focus on Technical Skills like dribbling, passing, and receiving.
Shooting and crossing will also be finely tuned to learn to strike with power!
With professional coaches running our camp and low coach to player ratios, every camper gets expert instruction and individual attention.
Small-sided games provide players the opporunity to put their newly-learned skills in play all while having fun!
Dates: April 2nd-6th, 2018
Time/Cost: 9:00 a.m.-12:00 p.m. - $145
Time/Cost: 9:00 a.m.- 4:00 p.m. - $195
Ages: U6 - U14 (all skill levels)
Location:
Polo Fields
6050 Majors Road,
Cumming, Ga 30040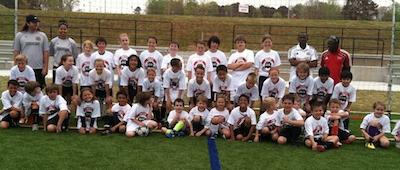 We will use RainedOut to communicate any delays/cancellations or other important information during camp. Please sign up by texting POLOFIELD to 84483.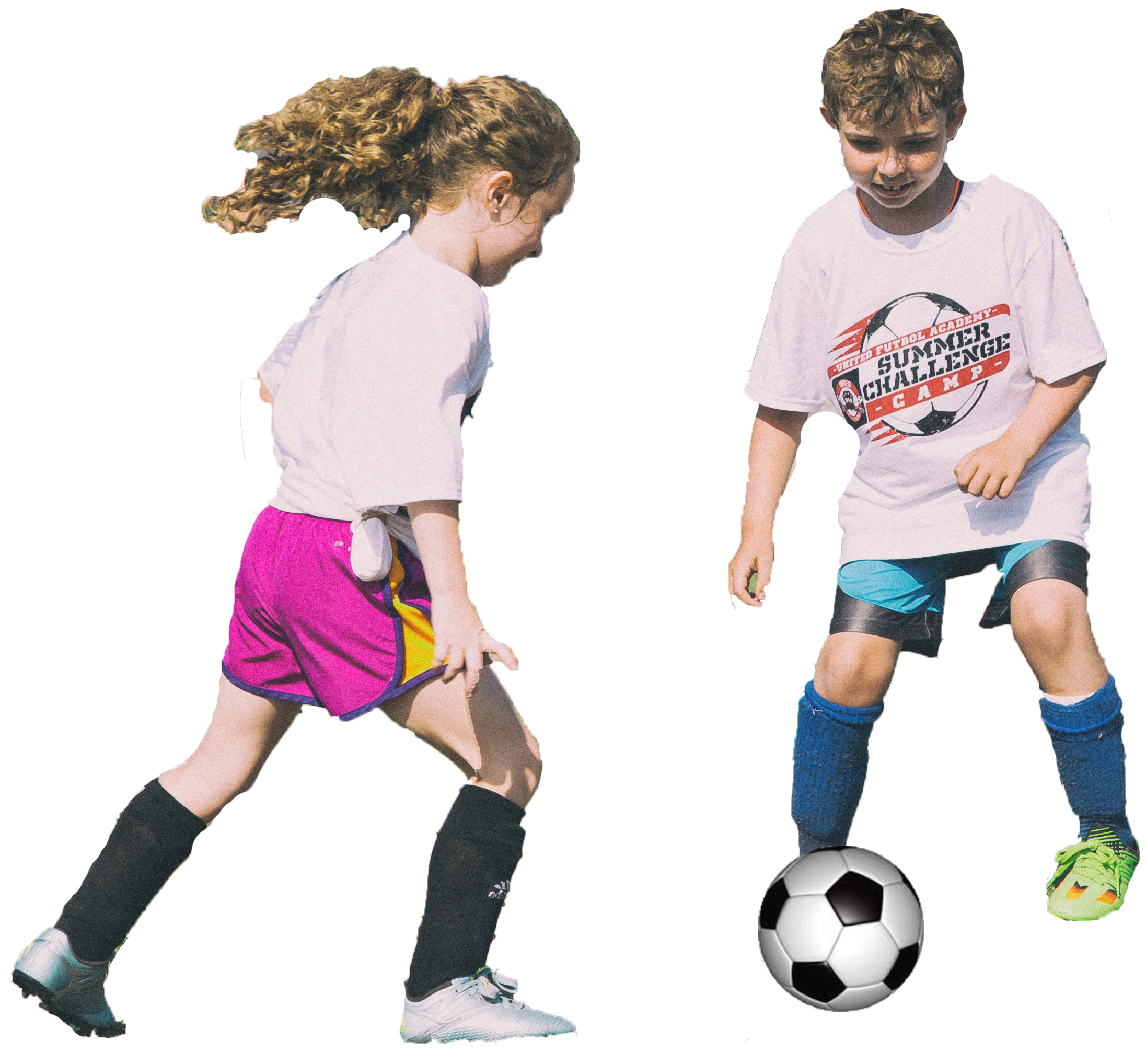 Typical Daily Schedule
8:30-9:00 Campers Arrive/Check in
9:10-9:30 Bleachers Break into Groups & Demo
9:30-10:00 Individual Warmups
10:00-10:30 #1 Technical skills/Fun games training
10:30-10:45 Bleachers Water/Snack
10:45-11:15 #2 Technical Skills/Fun games training
11:15-11:55 Small sided games
12:00-1:00 Lunch (1/2 day campers depart)
1:00-2:00 Fun Games & Activities
2:00-2:30 Individual Warmups
2:30-3:00 #3 Technical Skills/Fun games training
3:00-3:15 Bleachers Water Break
3:15-3:55 Small sided games
3:55-4:00 Camp dismissed/Check out
What to Bring To Camp
· Ball
· Shin Guards
· Sunscreen
· Water Bottle
· Lunch and Snack
Group Placement
Group placement will fluctuate based on the following:
1 - Age
2 - Individual skill level
3 - Personal request

We will ensure every camper is "where they need to be"
to get maximum benefit from the training sessions as well as the
tournament games. Campers may be assigned to a group that fits
their needs.
Weather Policy
Sessions may be rescheduled due to bad weather.
Refunds
UFA has a no-refund policy.